COVID-19 Information
Crestwood, Ice District and both Edmonton International Airport Delux Burger Bars are temporarily closed due to the impact of COVID-19 and are not offering takeout or delivery at this time.
St. Albert is open every day from 12:00PM till close for dine-in, Skip, and curb side pickup.We recomend a reservation, to do so please call 780 569 2747.
The Magrath location is now open for dine-in, curb side and Skip! Location is open Wednesday thru Sunday from 4:00 PM till close.We recomend a reservation, to do so please call 780 989 2747.

Edmonton's best burger…redefining 'hands on' entertainment!
Delux Burger Bar serves the city's best burger in a chic setting. Our proprietary blend uses Certified Fire River Angus Beef. Our beef has zero additives and zero fillers. We believe that sets our burgers apart. For the traditionalist, the 7 oz mouthwatering Urban Burger with aged cheddar, it will satisfy any red meat craving. For the burger connoisseur, be tempted by our Supreme Bacon Burger, a 7 oz beef patty topped with cheddar and maple pepper bacon inside a toasted brioche bun. No great burger experience is complete without a great side, so be sure to pair your meal with our hand punched Kennebec fries, or switch it up with sweet potato fries, onion rings or our Delux poutine!
Delux boasts a variety of draught selections, enjoy the classics like Stella Artois or try one of our premium flavoured sodas to bring you back to a simpler time. But don't forget to top off your experience with a sweet treat off of our dessert list; we recommend the Delux Brownie Sundae of course, or our Delux mini donuts!
Don't be afraid to stay late at Delux. The cool space transforms into a vibrant lounge after dinner with urban beats filling the room. Graze on late night appies or simply sip and socialize.
Delux Burger Satisfies!


Delux2GO is our version of 'fast food'. Take all of the goodness and flavours of Delux and enjoy them on the go. So, if you're in a hurry, make it Delux2GO!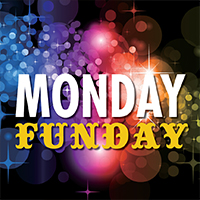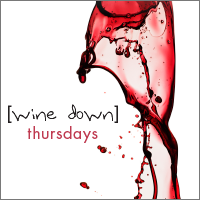 Daily Specials
Monday Funday: Kids Eat Free
Taco Tuesday: $4 Tacos and $4 Coronas
Wing Wednesday: ½ Priced Wings and $5 Draft
Wine down Thursday: All wine is ½ Priced
Cool Mule Fridays: $5 Delux Mules
Sangria Saturday: $5 Sangria
Caesar Sunday: $5 Delux Caesars
Happy Hour: 3pm-6pm EVERYDAY! $5 Highballs, $5 Draft, and $5 glasses of our Delux everyday wine